Better Proposals – A Review!
Ghosting might be all the rage in the 2023 dating world, but it's also rife in business too. 👻
You'll probably have experienced it…
You spend hours writing a proposal, emailing it off and then…tumbleweed.
After a few awkward follow-up emails, and hours wondering what you did wrong, you resign yourself to never hearing from your promising prospect again.
While your business friends reassure you that "it's not you, it's them", you find yourself wondering how you can create a proposal that nips the ghosting in the bud and increases the chance of you closing that sale.
Enter…Better Proposals!
There are tonnes of software options that help you grow your business, but Better Proposals is one that we recommend regularly and know has helped loads of our clients to close lots of big deals.
So in this blog, we're sharing why we LOVE Better Proposals, and how you can use it as part of your sales strategy to supercharge those sales.
Some cool features that we love about Better Proposals…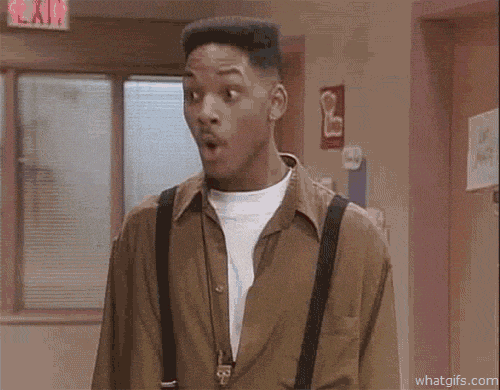 Better Proposals are a dedicated proposal software, trusted by over 10,000 freelancers and small businesses!
It's web-based, which basically allows you to do a whole bunch of neat things, like track who opens your proposal, track the success rate of your proposals and add in multimedia!
And even edit it once it's been sent!! :O (Life saver on those typos!)
There are hundreds of business software options, and in all honesty, very few are "must haves". But Better Proposals is one that we use, love, and recommend all the time.
Here are just some of the features that we love about Better Proposals…
1. It makes your proposals look sleek, professional and sexy AF!
We'd all love to pretend that our prospects will choose us based purely on skill alone, but psychologically we know that so much more goes into it.
First impressions matter!
And your proposal might be one of the most crucial touch-points you have with a future customer.
We see so many ugly proposals, and it really is a turn off. Let's get you looking credible and professional and you'll have a higher chance of converting!
Yes, you could just send a pretty PDF Proposal, but this is your first chance to stand out against your competitors and shine like the professional you are.
Better Proposals makes it super easy to create custom-branded, gorgeous proposals quickly and easily that help showcase your skills and paint you in the best light.
To be totally honest, even with our free customisable template – some people still manage to butcher the design and make it look ugly. But with Better Proposals – that's impossible, the template and structure of the software means you can never go wrong.
Here's an example of what a proposal looks like using one of the Better Proposals templates…
2. Add in Video Testimonials…
A proposal is the perfect time to share case studies and testimonials from happy customers to show your prospects are getting themselves into.
But what Better Proposals can do that a pdf can't is, it allows you to embed video proposals, quotes or even full case studies – pre-empting any objections your leads may have.
Video testimonials hold so much more power and trust in them, to help you get a YES!
And you can tailor the case studies and testimonials that you include in the proposals so they are relevant for each prospect.
3. Professionally Designed and Written Templates…
Don't have a design bone in your body?
Struggling to write copy that converts?
You can create a from-scratch proposal every time – but let's face it – you don't have time or energy for that. And there is nothing worse than staring at a blank page wondering what to write to seal the deal.
Luckily Better Proposals have hundreds of FREE professionally designed and written templates to choose from, with options specially created for your industry.
You can set your branding and style guide, to send beautifully designed, branded documents every time.
And their built-in editor is easy-to-use, and takes care of all the spacing and formatting so you don't have to worry about creating the proposal.
All you have to do is set up your pricing, tweak the text, and your proposal is ready to send.
4. Signature on the proposal…
When you're a customer, there is nothing more annoying than having to use multiple different software and documents for signatures and terms and conditions.
Better Proposals has built-in, legally-binding digital e-signatures that allow clients to sign up for your service anywhere, anytime, and from any device.
The signature function allows you to record the time and date documents were signed, and automatically locks the document post-signing.
All easy to use, and protects both you and the customer…
It means that the sales process is frictionless. If they like the proposal, they can just go ahead and pay straight away! No need to go back and forth on emails.
5. Pricing table with different options
Have you ever had an idea of what you want to pay for something…only to end up pushing that budget to the MAX to get what you really want and need?
Sometimes the customer just doesn't know exactly what it is that they need.
You're the expert! It's your job to help your potential customer understand what you can do for them, and what they might need to get the most from your product or service.
Your prospect might tell you what they want, but sometimes there is more that you can offer in order to give them what they really need.
This is why we recommend offering more than one price in the proposal you send.
One: give them a price for exactly what they have asked for…
Two: give them a price for what they need to smash their objectives💥…
Remember to stack the value in favour of option two, with as many value adds as possible.
Better Proposals allows you to offer more than one pricing option, giving prospects the option to choose which one suits them best. More often than not people will choose option two – allowing you to boost your sales.
You can even have tick boxes for them to easily add on extras they want to buy!! So cool!
6. Take payment instantly…
This is definitely one of our favourite features and one that is important when it comes to growing your business.
Nobody actually enjoys hitting the "pay now" button…and any barrier is going to slow down or even halt the process completely.
So why not make it as simple, and pain-free as possible for your prospect?
The automated payment option on Better Proposals allows prospects to seamlessly sign up for your product or service using Stripe, GoCardless or PayPal.
This removes barriers to payments and allows you to get paid instantly, with no need for awkward follow-up emails.
7. In-depth Data…
There is nothing worse than sending off a proposal and having no idea whether they are ignoring you or if they've just been too busy to take a look at it.
Better Proposals allows you to track your proposal at every stage. You'll never have to wonder what is happening with your proposal after you've sent it again. 👀
You'll get a notification at each stage of the proposal, including when it's;
Received
Opened
Read
Downloaded
Forwarded
Signed
Think of it as elevated read receipts for business…
Plus you'll be able to see what pages have been read, and those that the most time has been spent on. This means you know when to appropriately chase up, and what objections they might have (if any) that you'll need to address.
This makes follow-up super easy!
How much does Better Proposals Cost?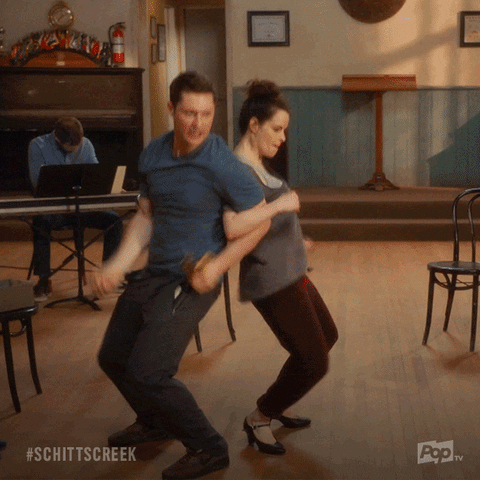 Yes, a PDF or email proposal is FREE (more on that later) and we know that it can be tempting to cut costs especially when times are tough.
Better Proposals does come with an investment – but one that we think is definitely worth it, and we view it as an investment that allows us to streamline our sales process and ultimately make more money.
If this software can increase the chances of you getting a yes by 50% or more, then it will pay for itself ten times over.
Prices start from £15/user per month (or £10/user per month if you want to pay annually), depending on how many proposals you want to send per month.
But you also get a 14-day free trial. You can sign up without having to enter card details, and can cancel at any time – so it's a great way to play about with it and see if it works for you before committing.
Who is Better Proposals for?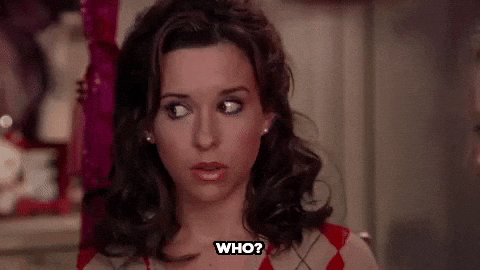 Honestly!
Who is it not for?
Better Proposals is trusted by Freelancers, Agencies, Sales Teams, and Service and SaaS Businesses alike, and its payment tier ensures that it's affordable no matter the size of your business.
According to their website, over 10,000 freelancers and small businesses use it to give their proposals an extra touch of professionalism that makes them stand out amongst competitors.
How to use it as part of your sales strategy
After creating your proposal, don't just email it and hope for the best🤞
That's a recipe for ghosting, and the beauty of creating a gorgeous, professional-looking proposal is that it can be integrated into your sales strategy and help you close the deal.
And we have a system that we implement over and over to ensure that we have a high closing rate on the proposals that we send.
The number one mistake we see is that after creating a brilliant proposal people just email it off and hope for the best.
Big mistake… HUGE!
We recommend that after creating a proposal, you book a call with your potential customer to walk them through step by step.
This call gives you the opportunity to go through the proposal and address questions and objections upfront.
At the end of the call you can go for the close. If that doesn't work and they need some time to consider before signing on the dotted line, you can schedule some time to follow-up.
Say goodbye to ghosting and hello to more sales!
You can get a full run-down on how we present our business proposals to almost guarantee a yes here.
Better Proposals vs PDF or Other Formats: which is best?
So, what's the alternative?
We know that it can be tempting, especially in the early days to minimise outgoings – and creating your own proposal might seem like a good way to cut back on costs.
And, there are alternative options to proposal software. If you're on a budget then we recommend using our PDF proposal template to help maximise your sales opportunity.
However, if you haven't yet guessed we're BIG fans of using Better Proposals – it's easy to use, helps increase conversions and makes us (and other small businesses) look like they are acing the professional game.
Check out Better Proposals here and start a free trial today…