Use our proven 5-day email launch strategy to smash your sales
Do you want to know our proven 5-day email launch strategy, that's been successful time and time again for multiple six-figure launches by both us and our Rebels?
Yes, of course you do!
Good news… In this blog post, we are laying out the exact strategy and explaining how you can apply this to your business, so you can get more sales every time you launch.
Best of all, it's super low effort – literally just 7 emails/posts.
No webinars, no exhausting 5 day group challenges which attract freebie seekers, no live video to nobody watching live…
Regularly launching to your email list is the best way to get a consistent stream of sales, and can offer a great solution to pulling in cash quickly to reach your income goals.
But how exactly do you do this?
Enter our not-so-top-secret 5-day email launch strategy. It's proven to work, so sharing it means you too can smash your sales goals.
Excited? Cool – let's get started!
What is an email launch strategy?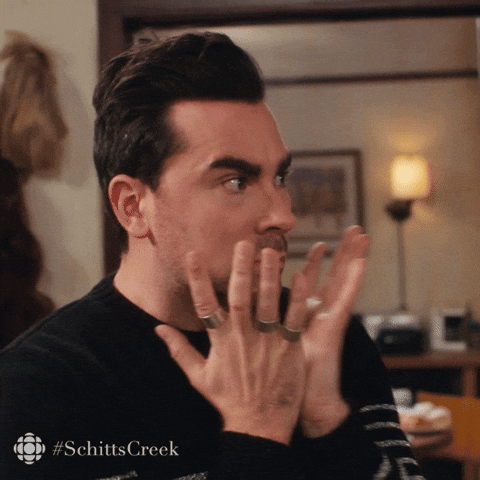 Unlike an evergreen email strategy, a launch strategy is a time-specific, limited-time offer or campaign that you send to an existing email list.
It doesn't run forever! This means there's a sense of urgency, which is a proven way to encourage people to buy.
With each launch, its main purpose is to build excitement and anticipation around a big event or offer – and to drive sales quickly.
BUT – now this bit's important – you should be selling to your email list regularly. Just because it's a limited-time offer, it doesn't mean you should only do this once.
The more you sell to your audience list, the better. Have twice-monthly launches, even!
You don't want to run the exact same launch every month, or else you run the risk of being like DFS and their never-ending closing-down sale!
So this strategy can be applied to a variety of different offers and events, giving you a continuous email marketing plan that is aimed at driving sales. A brilliant way to put your email list to work without months of hard work.
It's a low-effort, high-reward situation. Because that's what we all want, right?! Why would you spend months planning detailed webinars or extensive sales funnels when you could use this method to get instant sales using the audience you already have?
What you need to know before you plan an email launch strategy…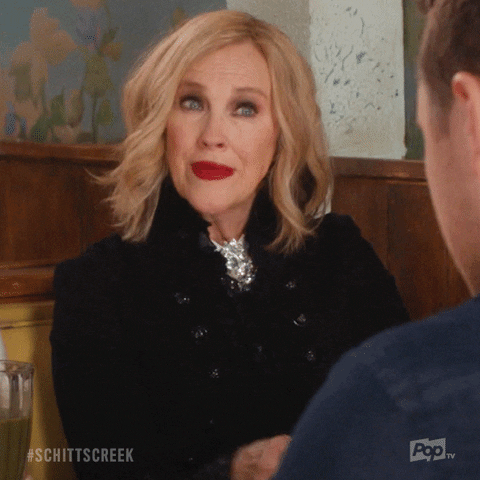 Let's not jump straight in…. there are some things that you need to think about before you get into the email launch.
How do you approach the launch with confidence?
The most important thing to remember is you don't get sales without being proactive!
To get sales, you have to work for them. Even if you have the largest, most engaged audience ever, you still need to actively sell to them. And please, please don't fall into the trap of not selling when you're busy!
Focussing on these facts makes it easier to get into the right mindset for your email sales launch, giving you more confidence. This no doubt helps you to get more bites of your offer… Meaning you can start aiming even higher with your goals.
Do your subscribers already know something about you?
Hopefully, the answer is yes, and they've signed up to your email list because they are excited about potentially working with you.
If not, then it's a good idea to nurture the email list so that when you send them a launch series they trust you and are ready to buy.
You don't want to just send a launch email out of the blue, the list should be active, i.e. you are already in regular contact with them. This is why it's a good idea to segment your email list so that you are targeting people who are engaging with your existing emails.
And then, you'll want to think about what you're actually trying to achieve with your launch series (more info on how to set these goals below).
Is an email launch series right for you?
We love using an email launch series for pretty much anything! Whether it's a new or existing product or service, or a one-off event or course, you can use an email launch series. (so there are no excuses!)
It's all about building excitement and anticipation – not for company updates, top tips, or educational content (there are other email sequences for that).
7 ways to create urgency for your email sales launch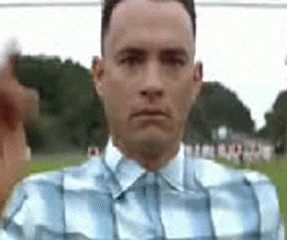 How do you create urgency for something, even if it's always available?
It's important to make customers aware that your offer is only for a limited time, and that can feel challenging when it's a product or service you always sell. When planning your email sales launch, it's the first thing you need to figure out!
Here are 7 approaches for you to apply to your business to add a sense of urgency:
Limited availability: Only offering a set number within a certain timeframe. For example, there are only 3 slots left for this 121 service before Christmas. After these are sold, you could set up a waitlist.
Extra bonuses: Give people a free gift or added bonus if they buy during this launch. For example, do you have a book or an e-course you can add for free if they sign up for your programme?
Limited bonuses: Give away a handful of free gifts. For example, there are 5 awesome branded t-shirts available for the next people who book this service. Once they're gone, they're gone!
Increasing prices: Let people know you will be raising prices soon. For example, say you're increasing prices next month but if you book now you retain the current price (even if used after the increase date).
Specific date event: Set a date people need to buy before to be included. For example, if you're running a live training, they can get a recording but only if they sign up before the day.
Cart closing: Explain you'll be closing the doors to new customers for a while. For example, if you run a group programme, say this is the last cohort to start until next year and this is your last chance.
Discounts: Offering a price reduction for a specific reason. For example, offer a discount only to your mailing list on a new service before you market it elsewhere, or give people a discount if they book during your usually quiet seasons. Use this one carefully! Don't offer discounts unless they're justified and not too often, or else it can look desperate (going back to the DFS sale).
Now you have 7 awesome ways to create urgency, all you need to do is pick one to use first! Then the next time you run an email sales launch, you can use a different approach and keep adapting… which is why it's almost impossible to run out of ideas.
A step-by-step approach to creating an awesome email launch strategy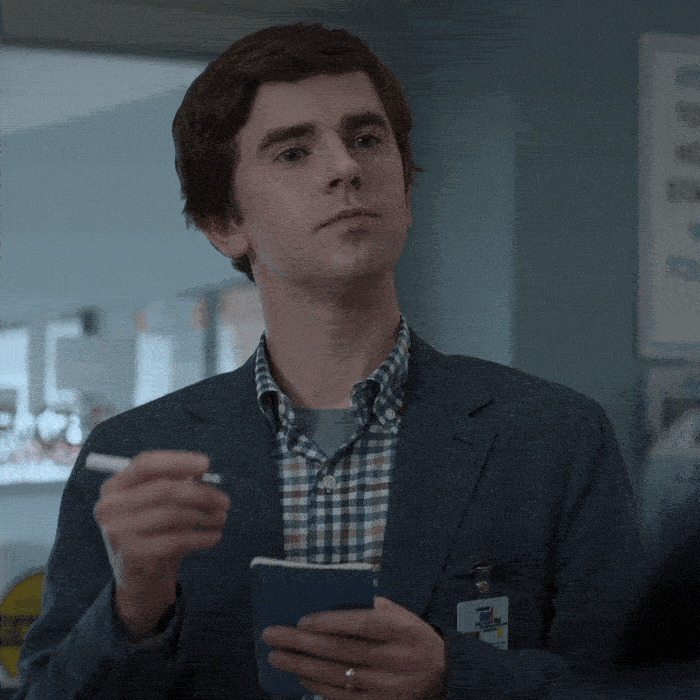 You know we don't just tell you how to do things in theory!
We love to give you a step-by-step guide so you can start implementing this in your business and bring in the cash (show me the money💰).
And launching a successful email launch strategy requires careful planning and execution, it's not just a case of crossing your fingers and hoping for the best.
So here's our guide on what to actually do…
1. Set your launch goals…
Step one is to know your goals. It's not enough to just say you want to generate sales!
How many sales do you need to reach your financial goals? Which product or service are you selling?
We always recommended business owners fill out a cashflow forecast to help set these goals, as it's a super easy way to see what reaching a higher number of sales looks like in cash terms.
In other words, to reach a certain income, you can work backwards to find out how many services or products you need to sell and at what price.
Maybe you set a goal to sell 12 of your 121 services before the end of the financial year, but so far you've only sold 7.
That gives you a target of selling 5 more 121 slots… Which instantly makes the goal easier to measure during the launch and adapt your strategy to suit.
You can also think about a minimum you'd like to achieve to make this launch a success.
With this example, you know there's still time to sell the other slots, so even if you only sold 3 of them right now, you'd still be happy… and you can try another approach for the remainder.
Another great thing about running a regular email sales launch is that you will soon find out who is interested… so even if they didn't buy this time, they've raised their hand by clicking to find out more and you can follow up better next time.
Don't make your goal unrealistic, if you aren't going to make £200,000 worth of sales in a launch then don't set it – you'll only deflate yourself.
But also make sure you push yourself – with all the hard work you are putting in you want to make sure you get the most out of your launch series.
2. Segment your email list:
We've spoken before about the importance of segmenting your email list, but it's definitely key in a launch strategy.
You need to divide your existing email list into relevant segments based on factors that matter to you such as position in company, income level, problems they have, purchase intent.
And you want to send it to people who might actually have a chance of buying from you. This strategy is going to work a lot better on warm leads who have expressed interest in you, which is why it's good to have an understanding of 'engagement'.
Essentially we are looking for those people who have raised their hand in the past – and expressed interest in working with you. This will likely be digitally, but if you're not sure imagine you are in a room and ask who wants to work with you.
Who would raise their hand?
This might look different for different people, and it could be:
Existing customers
Clicking past content
Booking a call
You can send different email series to different segmented audiences and then customise the messaging and offerings to suit each of these.
Ideally, you want to send the emails to your whole list. However, if you have already segmented your email list, you may want to begin the launch with more targeted emails based on their previous activity.
And throughout the process, you may want to do a personalised direct email to a particular segment if they've shown interest.
3. Pre-launch teasers:
If Taylor Swift has taught us anything about a launch, it's the power of the tease.
You don't want to just blast out an email with no notice, you need to build excitement and anticipation with some pre-launch teasers.
You can craft teaser content that will generate interest in your product or service including:
Blog posts
Social media updates
Sneak peeks
The aim of these is to get people to sign up for updates or notifications, so be sure to include a call-to-action.
You could even set up a waitlist (for early access) to give you an idea of exactly how many people are likely to buy.
Plus, even if they don't buy you've got more people signed up that you know might be interested in buying from you in future.
ATOMIC's Proven 5-day launch email launch strategy template…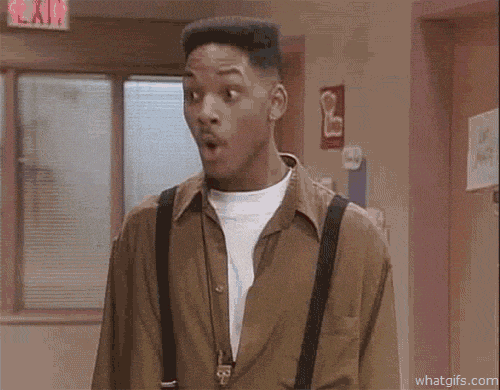 Are you ready for more paying customers? Ok, you can do this!
By following the structure detailed below, creating successful sales email launches is a breeze…
We want to get results from your email series fast, which is why this strategy is 5 emails over a 5-day period. If the launch was spread out over a longer time period, it wouldn't have the same impact because urgency is weakened.
Our example uses Monday-Friday as our 5 days, but you can adapt it to suit.
1 email a day for 5-days may feel a lot to you, but remember this is only a short period of time and your email list knows it's not going to be all the time…
And you can put a sentence in each of the emails saying something along the lines of, "if you don't want to hear any more about this launch but want to continue getting other emails, click here". This means they can opt-out and avoids potentially annoying people.
This is the 5-day launch framework that we've used time and time again:
Day One (Monday): Email launch kick-off
It's announcement day and time to kick the email launch series off. You want to include:
Benefits
Transformation potential (include some past results/headline case studies here if you can)
Who it is for
What the offer is
It's time to start creating a sense of urgency here and let them know that the offer isn't going to be around for long. Think back to which of the 7 approaches you picked and make it super clear what that is from the get-go.
Add a soft call to action, such as 'Click here to read more and book a call' or 'Click here to check it out and grab yours today'. This is a less 'threatening' cta for them to click on… it's not 'buy now'. This makes it more likely for them to click. We're after clicks at this point so we can see who's interested and follow up.
Day Two (Tuesday): Practical features of your product/service
Time to tap into their logical brain and let them know what they'll get in return for their investment.
You want to really set the scene on how it can help them in a practical sense (rather than emotional). Again, remind them of the urgency, they shouldn't hesitate if they want these results.
Day Three (Wednesday): Storytelling time
We're not suggesting you go full-on XFactor sob-story style. But it's time to tap into the emotions and help them understand how this could transform their life of business through emotional storytelling.
For this, you can share testimonials, case studies and highlight transformations.
Remember to impress that it could be them next – if they buy from you.
Day Four (Thursday): Answering all those questions
What might they need to know that you haven't covered yet?
It's time for FAQs, objection handling, everything people might ask or hold people back, and tackle them head-on.
Day Five (Friday Email 1): Creating some urgency
It's the last chance station.
Time to really hype up the urgency – after today they will not be able to get this offer anymore (don't extend it, you need them to trust that you actually mean it). Give them the confident pitch of why they should buy this now.
Day Five (Friday Email 2): The final push!
Most people will buy on the last day so let's push harder and don't give up.
Send another email to everyone. Remind them that the offer ends at midnight and make some objection handling statements about anything that could be holding them back.
Day Five (Friday – Email to clickers)
Send one final email to those people that have clicked throughout this launch but haven't bought yet. They've shown interest and raised their hand, so ask them to reach out and hit reply, and don't forget to follow up on any last-minute questions you might get. Depending on how many people are on this list of clickers, you could even send personal messages/videos to these people.
Write compelling email content:
Now you've planned the structure, time to make it persuasive and interesting…
Firstly you want to write attention-grabbing subject lines that entice subscribers to open your emails.
Did you know that 64% of recipients decide to open or delete your email based on subject lines alone?
You definitely don't want these emails to fall into email oblivion after spending all that time planning the structure and strategy.
If you're struggling to come up with some catchy headline ideas that really sell your launch then you can tap into AI, such as ChatGPT and Copy AI, that will help generate email subject lines based on your offer.
AI might get a bit of a bad rep, but it can definitely help you generate ideas, and then you can tweak if you need to.
If you're taking a more targeted approach with an already-segmented list instead of sending the same email to everyone, you need to personalise the email content by addressing each recipient by name and referencing their past interactions.
And now is your chance to really clearly communicate the unique value proposition of your product or service and build trust and credibility to increase the chances of people buying.
You need to convey a sense of urgency while also highlighting the:
Key features
Benefits
Testimonials from previous happy customers
Don't forget, the email copy is a chance to let your personality shine… people want to know who they are working with, and why it's so much more exciting than working with someone else. It's not the time to be timid or safe!
Decide on email timing and frequency…
We know it's a limited-time offer, so you don't have to worry about how many emails to send (five plus a couple extra to those who have raised their hand but not bought).
But, what you do need to think about is when to send those emails based on your audience's behaviour and preferences.
That might mean that you send them on a Monday-Friday schedule like we've suggested above.
Yes! We've suggested a 5-day launch, but if you know that your audience won't respond well to that based on stats, analytics, and gut instinct then don't be afraid to tweak it to work for you.
As clever as we are you should always take our advice with a pinch of salt and adapt it as needed for your business.
You might want to turn off any additional emails for your subscribers in this time period to avoid overwhelm, ensuring a balance between staying visible and email fatigue.
Test and monitor your launch email series…
Look! As much as we like to pretend that we are – nobody's perfect.
Your first launch might not go exactly to plan, and that's okay (although following our launch plan is going to make things go a lot smoother).
It will be a learning curve to figure out what will work for your audience the first couple of times around.
Treat it as one big test, figuring out what works and what doesn't, including:
Subject lines
CTAs
Visuals
Content variations
Record and track important metrics, such as open rates, click-through rates, conversions, and revenue generated. And use the information you learn to make your next email launch strategy even better.
You can set up A/B testing to figure out which subject line or CTA is working better and implement that once you have a solid understanding of what's going well.
Remember to reflect on the goals you set at the start, and figure out how you've done. Did you reach your goals too easily or was it a struggle? – use this to set your goals for the next launch.
This might be your first launch but it probably won't be your last. And you're going to figure out what works and come back better than ever next time.
What to do after your launch emails:
So, what's next?
Hopefully, you'll have absolutely smashed your goals and be getting ready to work with a whole load of new customers that are ready and raring to go.
For those people who have bought it's time to send personalised thank you emails, request feedback or reviews, and provide additional resources to nurture ongoing relationships.
But what about those people that said they were interested and have yet to make a purchase?
Don't worry too much – it might just not have been the right time for them. So make sure that you follow up with subscribers who engaged with your launch emails but never bought.
If appropriate, let them know when you'll next be running something else that might interest them, and thank them for considering your offer.
You might even want to ask for feedback to figure out what you can change for next time.
Remember! This should all be tailored depending on your product, service, and email list.
Ready to launch?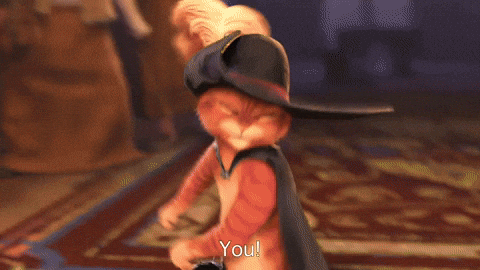 So, there you have it!
Hopefully, by now you know why you might need a 5-day launch email series, and how to implement your very own.
And remember, you're always learning, so continuously refine your strategy based on feedback, metrics, and the evolving needs of your audience.
Keep the whole thing exciting, inspiring, and show your personality!
If you want more practical sales training, it's available through our Become ATOMIC Programme!