How to write an evergreen sales email sequence that gets you amazing results
Yeah! We know! We'd all LOVE to send a couple of email newsletters and see the sales flooding it. But let's face it, that's probably not going to cut it.
Why?
Because you need to tell someone straight up what it is that you sell in order to actually make sales. And sometimes we have an awful habit of dancing around what we sell (especially us British), and as a result no one buys.
The good news is there is a simple solution that can help turn email lurkers into paying customers…an evergreen sales email sequence.
Email marketing is a powerful tool, and the ROI can be as high as 3800%, generating as much as $38 for every $1 spent.
And yes, we love delivering value to our email subscribers but sometimes you've just got to ask for the sale. There are clever ways to do this, without seeming well…sales-y.
So in this article, we're sharing how to write an evergreen sales email sequence that gets you amazing results and makes you actual £s (with the help of our best friend, email automation).
What is an evergreen sales email sequence?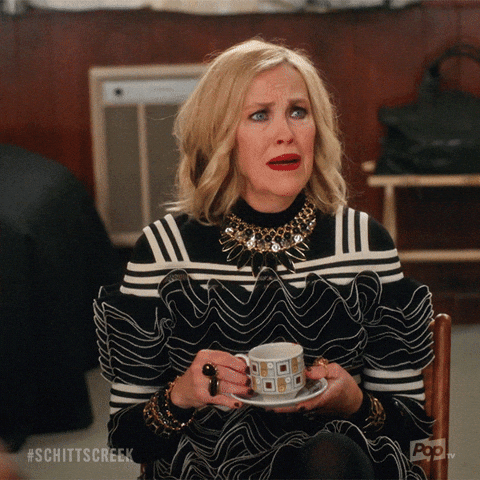 So, what exactly is an evergreen sales email sequence?
It forms a vital part of your sales funnel – the conversion stage (bottom of the funnel).
In short, evergreen sales emails are a series of emails that introduce what you do, build trust, and encourage people to buy something you always have on offer.
The term 'evergreen content' means the content is never outdated, and it makes sense to your audience at any point, no matter the time of year or what offers you're running… So instead of this being a way to share limited-time deals or an article breaking down the latest trend, evergreen emails stay relevant to your prospects for a long time.
When done well, your automated evergreen sequence can do the hard work, acting as your 24/7 sales rep!
If the potential client is ready to buy right now, then even without you knowing, your evergreen funnel will pick them up and get you sales.
Different automated email sequences: explained
Automated emails making you money sounds great, right? But what's the difference between an evergreen email sequence, a launch email sequence, welcome emails, and regular newsletters?
Here's a quick overview to clear things up…
Welcome emails are introductory emails aimed only at new subscribers, often thanking them for subscribing and giving them a taste of what you're about. A welcome sequence would usually follow either a free download or a direct sign-up, and the emails people receive should be different depending on how they ended up on your list.
Evergreen email sequences are sent to subscribers after a certain trigger (decided by you), aimed at building a better relationship and painting a picture of your business. You should include answers to frequently asked questions, tell your story and goals as a business, and don't forget to tell people specifics about how they can work with you. It's usually introduced after the welcome email series.
Launch email sequences are for a specific product or service launch. This could be a 'launch' to your email list as a whole, or it could be more granular offering a specific product to previous customers in an attempt to make them buy from you again. Unlike evergreen emails, these would usually have an expiry date or limited-time offer.
Email newsletters are how you nurture your subscribers on a regular basis. These emails should provide value: either in the form of entertainment or giving them something useful! You can also use them to sell to your audience, but it's often more subtle, and email newsletters are not automated like the other sequences.
Hand-Raiser Content is a great way to be helpful and valuable to your audience, while also identifying who in your audience is ready to buy. Awesome Hand-Raiser Content acts as the perfect trigger for your evergreen sales email sequence or a personalised follow-up. As they've raised their metaphorical hand to say 'Yes, I'd like to know more!', it's much easier to sell to these people!
Although your evergreen sales email sequence may have similarities to other emails you send, the key difference is making it clear how you can help them… that's where the 'sales' part comes in.
All emails need to work together to get awesome results!
When should you send your 'sales' email sequence?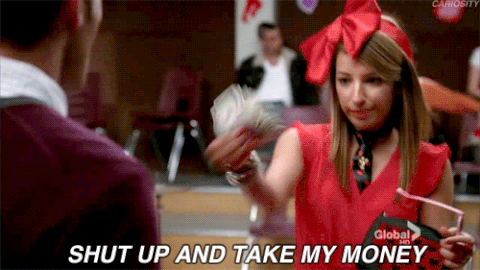 As you're probably aware, timing is important when it comes to sales. But unfortunately, there's no one-size-fits-all answer. It may take some time to figure out what works for you – and that's ok!
Here's an example of the 'ideal' scenario…
You offer a cheeky lead magnet that draws in your ideal client. This can be anything that offers value to your prospect in exchange for their name, email address, and consent to get in touch. We suggest a checklist or swipe file – something practical that can be used. (Check out how to promote a lead magnet for inspiration on getting people to your list)
Then you send a welcome email sequence including the lead magnet giving them loads of value, so they trust you know what you are talking about.
If by the end of this your prospects haven't bought (which some might) then it's time to enter them into the sales sequence.
We've talked about it before, but segmenting your email list is key here.
What you don't want to do is to send subscribers into an evergreen sales sequence aimed at selling… when they've already bought the thing you're selling. This could cause frustration and feel overly 'spammy'!
In this 'ideal scenario', your subscribers then turn into happy customers. Result!
Top tip: Give people enough time to read the original welcome sequence, as sending both out at the same time could be confusing. But don't leave it too long, risking them forgetting who you are and why they signed up in the first place.
How pros put evergreen sales sequences into action…
A duo who knows a whole load about sales sequences are Rob and Kennedy, who keynoted at ATOMICON all about this.
As email marketing experts, they've spent time figuring out that people who don't buy in the first 60 days of getting on their email list probably never will. Understanding this means their main business goal when someone subscribes is to encourage a sale quickly.
Rob and Kennedy's approach is to have an evergreen sales email sequence that lands in inboxes daily. Even after someone has bought, they add them into a different evergreen sales email sequence promoting a different product/service (usually a more expensive one), and continue in a cyclical motion…
Now this timeframe and approach will change depending on a whole heap of factors, including what you offer, who your audience is, and the price point of your product/service. It could take six months for someone to buy, or it could take years.
One way to approach this could be sending different evergreen sales email sequences every couple of months to people (and especially Hand-Raisers) who are still engaging with your regular email newsletters but haven't bought.
What should you sell in your sales email sequence?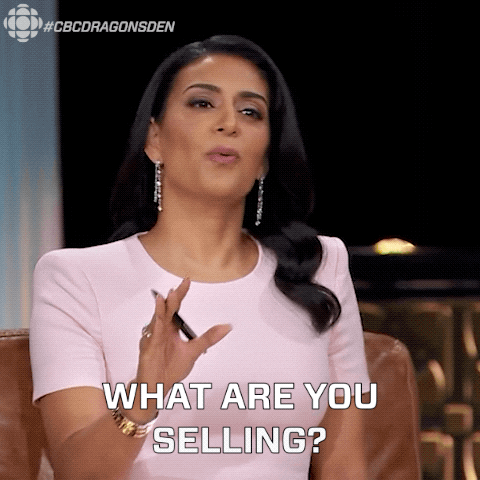 You can set up an evergreen sales sequence for any of your products or services, regardless of whether they are £1 or £10,000.
We often get asked: "is my 1-2-1 service too expensive to sell right away?"
In fact, high-end products or services are where sales sequences can really come into their own. If you think about it, the more people are investing the more questions they are going to have before purchasing.
There's no reason why you shouldn't be getting people onto calls for your 1-2-1 service right away from your sales sequence. Your selling angle could encourage a conversation rather than an instant purchase…
Unless you're in high demand, it can be tricky to sell higher-ticket items through emails alone, and that's okay. Instead, aim to get prospects onto sales calls, and close the sale on the call.
The only thing that we advise with evergreen sales sequences is that you sell a main product or service that is always available, that way your sales sequence can run in the background constantly as you get new leads. Or you can end up taking deposits or using waitlists too – that's fine.
How do you write a sales sequence?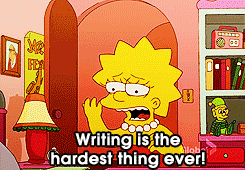 Right, so now you know what it is, when you should send it, and what you should sell in a sales sequence.
But how do you actually do it?
An evergreen sales sequence is something we're pretty well versed in, and this is the process we use to write our sales sequence.
1. Work out how many emails are in the sequence
First things first, you need to figure out how many emails you're going to include in your evergreen sales email sequence.
We'd love to say: "Make your sales email sequence five emails and you'll make a million dollars."
But like most things, it's a little more complicated than that.
Of course, this will depend on what you are selling, and how many emails it's going to take to give people all the information they need and convert them into paying customers.
One major thing to think about is what objections your potential buyers have, and how many emails you'll have to send to overcome these. Remember to make sure all emails contain only evergreen information, so you don't get caught out!
For guidance, our sales sequence has five emails in it, we'd say somewhere between three and seven will be right for most businesses, but use your own initiative.
2. Decide the angle for each email
No, we're not talking about selfie angles…
By angle, we mean that you need to figure out the focus and objective of each email.
Doing this will help you build the outline and structure for each email, making it easier when it comes to actually writing the emails (the next step).
We recommend creating an outline for the entire series, then creating it from there. You can make each email about whatever you like but some examples include:
Introducing your product/service
Case study story
Educational content
What you do/What's included
Why you're different and better
Industry myth busting
FAQs
Objection busting
Testimonials
Anything that is going to help you outline your service and overcome the objections your potential customers might have.
3. Write the sales emails
Now….it's time to actually write the emails.
If you've created an outline as per the last step then you're going to find this a whole lot easier (and if you've not then go back and do it) – there is nothing like staring at a blank page. It will give you a structure that you can build around to ensure that you get across all the points you need.
If you are struggling it might be time to utilise ChatGPT – you know the thing that everyone is talking about these days. Now, we're not going to suggest that you use ChatGPT to bash out the whole lot, that is unless you want it to sound like a faceless robot wrote it.
However, you could use it to help you build an outline for the emails and get over that blank page syndrome. Plus it will help you come up with ideas much faster and scale your writing efforts. No more spending hours upon hours writing one email – you can do it in less than half the time.
AI provides a good starting point for you to polish up and create a stream of killer sales emails that will help close and get you amazing results.
Remember – you need to ask for the sale! Don't forget that part – or else it wouldn't be much of a sales sequence. Always be enthusiastic and confident in your offer, focusing on the positives. Showcasing how you truly believe you can help you to sell without feeling 'sales-y'!
4. Pick your subject lines
Which is more enticing…
"Read this before your next sales call…"
Or
"Sales call information…"
You're much more likely to open the first one, right?
And you wouldn't be the only one. Subject lines are massively important, and in fact it's estimated that 64% of recipients decide to open or delete emails based on subject lines alone. So it's something that you definitely want to get right.
Again, if you're staring at a blank email line, ChatGPT could come to the rescue. Ask it to: "Give me ten catchy subject lines about sales calls that will make people open the email."
You might not want to use these as they are, but it's a good starting point to polish and find something that suits your sales.
Another handy tool is Copy AI, which generates email subject lines based on your brand and current offers. You can even tweak the tone of voice!
We recommend avoiding spammy words like FREE or SALE in your subject lines or it might put people off from opening them.
Ready to write your sales sequence?
Yes! You can wait and hope for people to buy…but sometimes you just have to ask for the sale.
A sales sequence doesn't have to be super-sales-y, but you do have to tell your prospects what it is you do, and most importantly how they can buy from you. Then all you need to do is get prospects on those sales calls and repeat over and over again.
Our ATOMIC Growth Club was created for entrepreneurs just like you, who want to learn how to make more sales and scale their businesses (without burnout). Access even more awesome training on sales launches and evergreen sales funnels through the ATOMIC Growth Club here.