Hand-Raisers – The Insane Content Hack To Get more Sales Without Being Pushy (Have people come to YOU!)
Imagine you're standing in a room and you ask people to raise their hands if they want to work with you🙋
A handful of people slowly raise their hand – and suddenly you have a list of people who you know (because they've told you that they want to work with you) won't mind you following up with them.
So all you need to do is reach out to them, and BOOM, you have easy sales.
Wouldn't that be nice!
But how do you do this online when people are sitting behind a keyboard half a world away?
How do we know who's 'raising their hand' to work with us if we can't see them?
The good news is that we don't need to be Sherlock Holmes to deduce who these people are and just how ready they are to buy🕵️‍♂️
Because our prospects are actually telling us!
No, they aren't quite saying "I'm a Hand-Raiser" but they are interacting with content in a way that tells you if they are interested or not.
In this blog, we're teaching you how to spot the 'Hand-Raisers' online, and how to approach them to close the deal.
This is the key to making more sales from prospects that are eager to work with you.
It is hands down the best way of discovering leads and getting sales.
It's easy, it's non pushy (because they indicate they are interested), and best of all you can implement these techniques and get new leads and sales this week! If not, today!
Please read this carefully and ask us any questions you need to help you implement this strategy because it's honestly hands down the best thing you can do to get sales.
This technique alone has made us hundreds of thousands of pounds in sales each year.
What the heck is a Hand-Raiser?!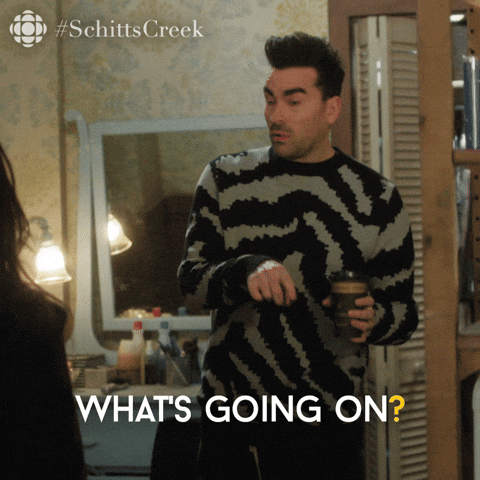 In 2016, we came up with the term 'Hand-Raisers' in our book Content Mavericks.
But what exactly does it mean?
It's a way of using content to identify who in your audience is genuinely interested in purchasing your products or services
In other words it's a way of using content to see who raises their metaphorical hand when you ask a room full of people who wants to work with you – even if they are unaware that they are doing it.
This essential gives us permission to follow up with those leads and close more deals with the people ready to buy.
Content isn't just about building brand awareness (although it's really good for that), or direct sales.
Brand building content is necessary, but doesn't get sales.
Direct sales is necessary sometimes but it can bomb if you do it too much.
But Hand-Raiser content is the perfect in-between that gets engagement and generates leads to follow up with.
Hand-Raisers help you sell faster!
The business owners who identify Hand-Raisers figure out who is ready and willing to buy from them.
And this is really important for businesses because we can then identify who it's worth spending time following up with.
By identifying Hand-Raisers, you get to understand…
Who is interested in hearing more about what you do,
Who has a problem that you can fix,
Which ones are your ideal clients
We're all super busy as business owners, so knowing who to direct your time, effort, and energy on can help you get sales immediately, and with less effort.
Related content:
➡️ How to make sales on demand: make sales fast when you need to
What are the 5 types of Hand-Raiser content?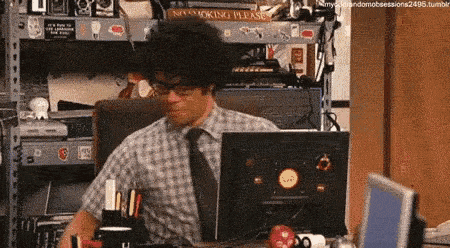 There are a couple of ways to use content to figure out who is interested in working with you. And it comes down to how, and what type of content your potential customers interact with.
People who are interested in working with you might indicate this by
Giving you their email in exchange for a lead magnet (i.e. signing up for a workshop or downloading an e-book)
This shows that people are interested in the information you have to offer. Depending on the intent of that email exchange, congratulations, you got yourself a lead!
Clicking a link in an email (which tags them)
Oh hello, this shows that someone is engaged with your emails and clicking to get to your blog, website, sales page etc. Make sure you keep your eyes on these peeps! 👀
Pixeling and remarketing i.e. your prospect has visited your sales page and is remarketed via ads
What do we have here then? Someone has visited a sales page or your service page, which means they might be highly interested in what you have to offer. Let's use a mix of content and ads to keep yourself fresh in their minds!
Getting in touch to ask for details about your products or services directly
Well, we think this is a pretty clear indicator someone is interested in your products or services, right?! You need to make a note of these people. Don't just send them your info and leave them to it (more on that a bit later…)


Interacting with your messenger bot (either on your website or social media)
Bots are amazing, aren't they? They have conversations on your behalf at 3 am with a potential customer on the other side of the world?! But, we can't just leave the bots to it, unfortunately. Once someone has interacted with a messenger bot, we need to mark these as Hand-Raisers and take that next step.
But not all Rand-raisers are created equal!
Now you have an idea how to identify Hand-Raisers, here's something important to remember: not all Hand-Raisers are created equal.
Some will be stretching their arm in the air, jumping up and down saying 'me, me, me!' while the others slowly, cautiously, put their arm up.
The question is, how do you evaluate how enthusiastic a Hand-Raiser these people are so that you can appropriately respond?
Here's how we identify how 'excited' a Hand-Raiser is to work with us and how we approach them after that!
What to do with the Smokin' Hot Handraisers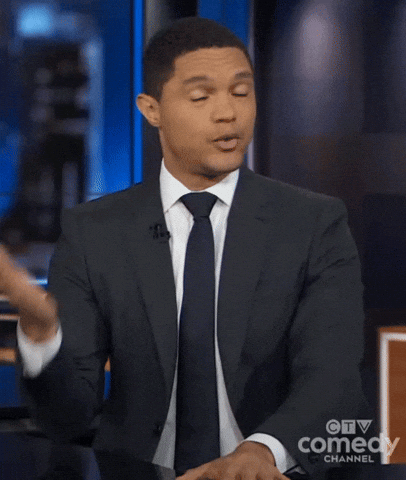 These are the people that are jumping up and down, waving their hands in the air and begging to work with you.
They are smokin' hot leads – which is an absolute God send for any business, and people that you definitely want to pay attention to.
But how do you identify these particular Hand-Raisers?
They usually interact with your content in a way that indicates that they are on the edge of buying; all they need is a little nudge over the edge. They might:
Download your price guide
Fill in your quiz (and said they want to know more about your product/service)
Click on a sales page from your email
Fill in a contact form or join a waitlist
Buy a lower-value product or service from you
Indicate they're interested in an Instagram poll
All of these content interactions show that your prospects are seriously considering your product or service, and to work for you.
How would you approach these smokin' hot Hand-Raisers?!
So, these people are very, very interested – and it's your job to approach them and turn them from raving fans into paying customers.
But how do you do this?
There are two main ways to do this…
The first is by getting them on a sales call pronto. You know they are interested, and so you want to get a (virtual) face-to-face chat so that you can get into a personalised discussion on how it is your product or service can solve their pain point.
If the thought of jumping on a sales call makes you want to vomit, then you need to read our article on sales call FAQs. The secret to getting comfortable with them is to practice, practice then practice again. But we've outlined our amazing, sales closing questions that we've had tonnes of success with to get you started.
If they aren't quite ready for that step yet then you should set up retargeting ads, or enter them into a nurture campaign, so they don't forget about you.
Just make sure you keep in touch in some way – these are HOT leads and are low-hanging fruit for making sales.
Related content
➡️ Sales FAQs: every question about how to conduct a sales call you've ever had answered
What to do with the warmer Hand-Raisers
Not everyone is quite as ready to buy as the smokin' hot leads. Some are a little more cautious, they slowly raise their hand while looking around to see what everyone else is doing.
They are the kind of people that know they probably need your product or service but haven't quite made up their minds about you yet. And they probably need a little more help and information before they actually decide to buy.
Again, you can tell these types of leads by the way in which they interact with your content. They might:
Download a more general lead magnet (ie. a checklist or e-book)
Interact with you over social media
Join your Facebook group
Basically they are indicating they know who you are, and might have an interest in buying in the future.
But…are they quite ready to buy yet?
Probably not!
So, how do you approach these potential leads without overwhelming and annoying them before they are ready?
How would you approach these warm Hand-Raisers?!
You know when you fill in a form and suddenly you've got a missed number from an unknown number🤦‍♂️
Do not (we repeat not) be that person. There is nothing more annoying and off-putting than being hounded by a business you've shown a slight interest in.
But, that doesn't mean you can't stay in touch with them and remind them what it is that you do and how you might be able to help them.
Use this as your opportunity to build trust with prospects by creating helpful and valuable content. If they've downloaded a lead magnet in exchange for an email address you can drip-feed them newsletters and content that will help move them from cosy and warm to smokin' HAWT🔥.
Continue to send Hand-Raiser content to them till eventually they do raise their hand and trigger your sales sequences/processes.
Need help identifying or approaching your Hand-Raisers?
Content is a powerful tool. Not only does it allow you to attract your ideal clients and repel the ones who aren't quite right. It also gives you an insight into where your customers might be in the buying cycle, and how ready they are to buy just by how it's interacting with you.
Pretty cool right?
By creating content that indicates different levels of readiness, we can not only identify who is metaphorically raising their hand but just how hot and ready to hit buy they are.
You just need to create the right content and then pay attention to how people are responding and react accordingly.
If you need help with this, or anything else to do with scaling your small business then make sure you get yourself to ATOMICON 2023! This is the UK's biggest sales and marketing event, and we (along with some pretty amazing speakers) will be teaching you exactly how to get more leads and sales from your content.