The ultimate guide on how to build an audience for free (and gain up to 1,000 new email subscribers!)
Do you know what sentence business owners regularly say to us that makes us want to cry?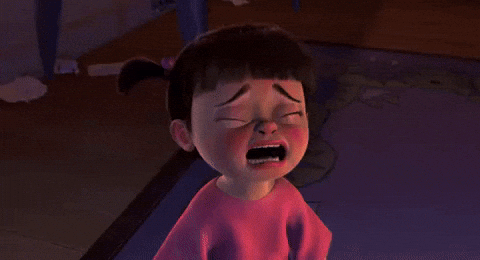 'I wish I had grown my audience sooner.'
We're constantly banging the drum about how important growing your audience is, but business owners often put it to the bottom of their to-do list.
Why?
Well, we like to call this the "audience paradox". You've probably experienced it too.
You start out with no audience.
And you don't dedicate time to growing an audience because it doesn't generate revenue for you.
And it's not generating revenue because, well, when you create content and sales posts, not enough people see it, so you don't get any sales.
And why don't people see it?
Because you don't have a big enough audience! 🤦🏽‍♀️
You see the problem. Round and round you go in an internal loop of misery. Until one day, you bite the bullet and spend some time growing your audience. And that's when you'll come to us and say:
'Andrew and Pete, I wish I had grown my audience sooner!' 😂
Okay, so how do you build an audience quickly?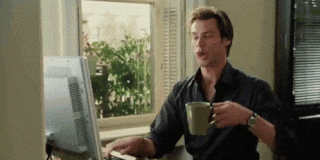 We get it.
You realise the importance of growing your audience; however, you don't exactly have the time to spend years doing something without a return on that investment.
That's fair enough.
That's why in this blog post, we'll tell you step-by-step how to build your audience using our tried-and-tested process.
There is ZERO fluff. And no, we won't be sharing any 'why don't you just start a blog?' advice. 🙄
We use this specific process to build our audience, and it could even add 1,000 subscribers to your email list in just three months!
Ready to get started? Let's go!
What do we mean by an audience?
So the first thing we want to clarify is what we mean by an audience.
Some people think that audience means anyone who follows them on social media and your email list.
And it's true, people who follow you on your various social media platforms are part of your audience.
BUT … you should really focus on growing your email list.
You don't own social media, and you don't control the number of people who see your message, whether the social media platform disappears (MySpace, anyone?) or whether your account is hacked.
Think of your email list as an asset to your business that is owned solely by you!
Email is also the best way to get sales hands down. One email subscriber is worth at least five followers on social media.
So that's what we're going to focus on in the blog post: growing your email audience. (BTW, as a result, your social media following will also grow.)
Why do you need to grow an audience?
Many business owners make the mistake of simply relying on referrals to get sales. Don't get us wrong, referrals are lovely, but it means that you're not in control of your business growth, and you'll suffer from the peaks and troughs in your business.
The bigger your audience, the more in demand you are, which means that:
You don't have to worry about where the next client is coming from (like you do when you predominantly rely on referrals)
You get paid more because you're more in demand
You can be pickier about who you work with (unlike referrals where you have to take what you get)
If you have 1-2-1 clients and want to launch a course/membership/group programme, etc., you can do it with your own audience.
What can happen when you launch a membership to a small audience?
🤦‍♂️ Thinking of launching a membership? Think again! ☠️
Here's a simple test you can take to see if launching a membership would be worth it for you…
Because we keep seeing people wanting to launch a membership, thinking it's a holy grail of recurring income, and it's not.
If you don't have a few thousand subscribers on your email list (a minimum of 2,000 engaged email subscribers), it simply isn't going to work out. Here's why.
You launch and get around 10 to 100 members … then you realise that this amount of members won't get you the income you need or want.
You sell again to your audience, but as they didn't buy on the joining offer,
you now need to simultaneously:
Keep growing a new audience to sell to
Build better sales funnels
Continuously launch
Keep the membership updated with new content
Improve the membership features
Solve the never-ending tech issues
Deal with member queries
Try to keep members engaged and stop them from leaving.
All whilst doing everything you used to do in your business to make money because you don't have enough members yet to pay yourself what you need to survive.
After a few months or years of grinding, ever hopeful it will grow, the business owner eventually gives up and closes the membership.
We've seen it happen countless times, and we hate it.
Here's the test to see if you're ready to launch a membership.
Work out how many members you need to make your monthly desired income. Then double that number … that's how many you need on your waitlist.
For example, if you want £3,000/month income, that's 81 members at £37. So your waitlist needs to be 162.
If you can't get that, don't launch until you can!
It's much better if you can grow an audience FIRST, and then launch your membership or course to them.
That way, you know you can replace (or surpass) your current income and create a buzz around your membership or course that will attract others too!
You can drop your 1-2-1 client work immediately, giving you more time to grow your course or membership.
Sounds much better, doesn't it?
How long does it take to build an audience?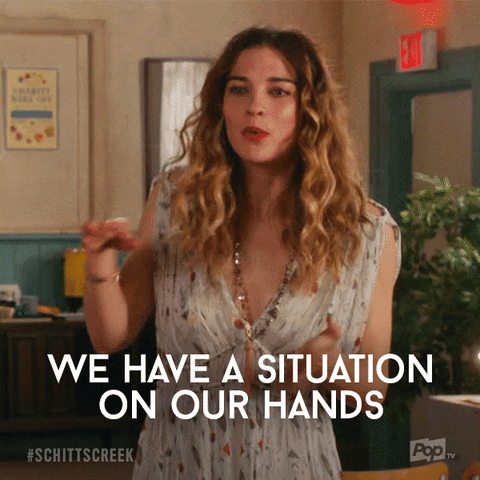 So you're on board. You're thinking, 'Okay, Andrew and Pete, I'm with you! I want to grow my email list!'
We can guess your next question.
How long is this going to take?
It's a difficult question because every business owner is different. But the strategy below is the quickest way to build your audience. You could even add 1,000 email subscribers to your list in three months!
The Ultimate Step-by-Step Guide to Building Your Audience
The question is, how do you do that? Well, luckily for you, we've put together the exact steps you should take to build your audience quickly AND for free. Good, eh?
Step One: Create your first irresistible lead magnet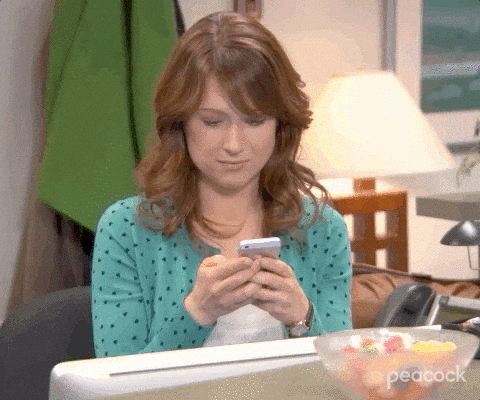 What is a lead magnet?
A lead magnet is essentially a freebie you give someone in exchange for their contact details. You've probably downloaded one yourself. They tend to be in the form of cheatsheets, planners, guides or even quizzes and swipe files.
And if you need a little help with creating a lead magent, we've put together 10 free eBook templates you can easily edit in Canva, so you can design beautiful lead magnets in under 30 minutes! 
The three different types of lead magnets that every business needs right now
At first, it's hard to pinpoint exactly what lead magnet you need as there are many different kinds to choose from.
We'd recommend continuously making new lead magnets to find out what lands well and attracts the right potential customers.
Essentially though, we've found that all business owners should eventually have three different types of lead magnets, with each achieving a different goal.
Don't worry about creating all of these right now. We'll ask you to focus on one of them to build your audience, but it's good to be aware of all three for the future.
1. A branded newsletter
You've no doubt seen newsletters before. They are a way for your audience to sign up to your email list and receive regular, helpful updates.
The problem is that people make them sound boring. 'Sign up for my newsletter to receive regular updates from me!' 😴
Doesn't exactly light your pants on fire, does it? You need something way more exciting than that! This is why we tell you to:
Give your newsletter a name
Tell your audience EXACTLY what they're going to get (and make it sound useful to them)
Tell your audience exactly who the newsletter is for, so they know it's just for them
Add social proof, such as testimonials from people who receive your newsletter saying how helpful it is
Tell them how often they'll receive your newsletter so they know what to expect (and don't unsubscribe because they've received more or fewer emails than what they originally expected).
If you'd like to see this in action, you can always check out our Rebelution! newsletter.😉
2. The buyer's intent lead magnet
This is a good one because it lets you know who's raring to go for your products or services.
Buyer intent lead magnets such as a pricing guide or buyer's guide: 'Our website design prices 2022' or 'The website buyer's guide – how to find the right website designer for you'.
When someone downloads something like this, you know that they are actively looking for your products and services, so your follow-up email sequence can be super specific and direct about sales. And you can encourage people to buy or jump on a call with you to discuss.
Yes, you'll typically get fewer downloads of this kind of lead magnet, but those who do download it are in the position to buy!
One of our Rebels members, agency coach Nicole Osborne, has a fab buyer intent lead magnet: a pricing guide for her coaching service. Once someone downloads it, she knows they are potentially interested in working with her!
3. The exclusive content lead magnet
Now, THIS is the lead magnet that will grow your email list.
It's really helpful and solves a specific problem for your audience. It will make their lives easier, save them time or give them that quick win they're desperate for.
Examples of this kind of lead magnet include email templates, swipe files, planners, quizzes, guides and reports.
This is the first lead magnet we want you to focus on when it comes to building your audience. The question is, how the heck do you decide what this lead magnet should be?!
Well, you're in luck, because we'll tell you exactly how below. 😉
How to come up with the irresistible lead magnet idea that will grow your audience FAST
We don't want you to get hung up on your lead magnet, but, equally, we don't want you to create something that bombs. 💣
That's why we want you to spend the next 30 minutes just completing the following tasks. Do this, and you'll have your perfect lead magnet!
1. Brainstorm ideas 🤔
Jot down whatever lead magnets come to mind. Think about what your audience will find useful, not what your competitors will like!
2. What do your customers ask you?❓
Think back to all the past questions your customers have asked you. Or have a look at Facebook groups that discuss the topics of your industry. What are people asking? Or even look on websites like Quora to understand what people are searching for.
If you're part of any business communities, ask in there! We have a lot of Atomic members asking for help on lead magnet ideas, and they get some really amazing suggestions!
3. Can you ask your customers? 🙋
Don't be afraid to ask your current customers either. Ask them what they struggled with the most before becoming a customer and what would've helped them at this stage.
If you're a LinkedIn sales coach, your customer will probably struggle with why they're not getting more leads from LinkedIn. So you may decide to put together a lead magnet full of helpful prompts that tell people what they can post on LinkedIn!
4. Test on social media 🤓
Before you create your lead magnet and go all in on it, ask people if they would find the lead magnet you're thinking of useful.
This is super easy to do! Simply say (and feel free to copy and paste this):
I'm thinking of putting together a free resource for [insert who you target, e.g. mortgage advisors].
I'm planning a [insert what lead magnet you're planning, e.g. a checklist, guide, cheatsheet, email prompts, template, quiz], which will help you [insert benefit such as 'convert more clients from your email list'].
If this sounds good, give me a YES! in the comments below, and I'll send you a copy as soon as it's ready.
Doing something like this tells you if your lead magnet is irresistible to your audience. AND it drums up excitement for it too. You may have people signing up before you've even made it. NICE!
5. Run polls – this will actually drum up interest for your lead magnet! 📈
Often, we have more than one lead magnet idea. You've probably got a few right now. So how do you narrow that down to the best one?
Quite simply, ask people! Run polls on social media with your lead magnet ideas or ask in business communities like Atomic. You'll easily see which one your audience prefers. Simple!
Don't forget, don't spend hours and hours physically creating your lead magnet, use our template eBook covers and save so much time. You can download them for free below…
Good vs bad – examples of our lead magnet success and failure!
An example of a lead magnet that didn't work
Okay, yes, we hold our hands up! We've launched a lead magnet that's flopped. You'll soon see why.
Below is a lead magnet we called Remarkable Content: The Movie.
It didn't work because:
No one had a clue what it was. 🤷🏻‍♀️
It didn't tell the audience exactly what they were going to get out of it. 😕
It took way too long to watch. 😩
It's not awful, but we could have done so much better. And so we did!
An example of a successful lead magnet
Ah, that's better! This lead magnet performed much better, and you'll instantly see why. It's called: The Entrepreneurs' Sales Proposal Template.
It works because:
The audience knows, just from the title, exactly what they're going to get.
The benefits are clear – increase sales and save time.
It took us just two hours because we already had a sales proposal – we just edited it to make it suitable for other business owners.
If you fancy downloading it, you can do so here. 😉
Once you've followed all of the steps above, you'll have a lead magnet you know your audience will LOVE, that will help them solve a specific problem and get you instant sign-ups.
Now all you have to do is get it in front of the right people! Here's how:
Step Two: Get in front of other people's audiences by working collaboratively
Of course, you can promote your lead magnet using social media and shouting about it on your YouTube channel or podcast. But typically, it'll take longer to gain leads.
So certainly do these things, but in the meantime, we need to get your lead magnet in front of many other people quickly.
The best way to do this is to think about other people who have an audience that matches your target audience.
These aren't necessarily competitors; they can be people who help the same people you help!
A copywriter could have the same audience as a website agency. Different services, but they have the same audience.
Write these people down and think about how you could approach them to work collaboratively.
Could you offer them personalised training where you have the opportunity to promote your lead magnet?
Or do they have a podcast or YouTube channel where they interview people? A copywriter could certainly appear on a podcast aimed at helping people get more leads and sales from their websites.
Maybe there are some people in your space that run online conferences or face-to-face events? We actually increased our email subscribers by 2,500 in just one month through presenting at online conferences and events!
If you have an audience yourself, you could even offer a "lead magnet swap', where someone agrees to promote your lead magnet to their audience and vice versa.
Write down every way that you could get yourself in front of your target audience by working collaboratively with others. This is a sure-fire way of increasing your lead magnet sign-ups fast!
Helpful reading: How to become a guest on a big-name podcast
Step Three: Think about incentivised sharing to grow your audience
Ian Anderson Gray used a competition to incentivise people to join his email list.
He skyrocketed his success by using a software program called Gleam to encourage people to share his competition. Participants received extra entries (or points) if they shared it on social media or joined his email list.
You can do the same to promote your lead magnet by running a competition which encourages people to both download and share it.
If you do do this, just ensure your prizes are related to your business. If you pick generic items like an Amazon voucher, you'll have people entering that aren't your target audience. If you're a business coach, you could give away a one-hour coaching call.
Step Four: Mention your lead magnet on your content channels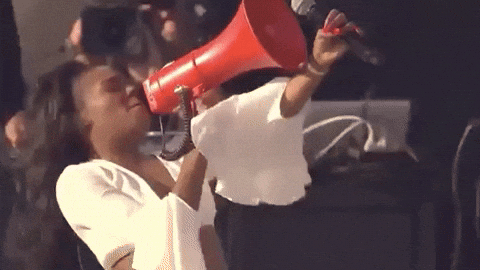 When it comes to promoting your lead magnet on your content channels, start with the low-hanging fruit.
If you're an active blogger, find out what blog posts rank the highest and deliver you the most website traffic. You can do this by checking out your Google Analytics or using a tool like The Hoth to find out what you're ranking highly for.
Select your top blog posts and add your lead magnet to these posts. Add them in the sidebar, the main body of the blog post and at the end too. You can design a call to action image for the main body of your blog posts, just like the one below! This stands out much more than text links.
If you can, do this for all your blog posts, but start with the most popular ones.
Finally, start to mention it on every YouTube channel or podcast episode. And don't just promote it at the end with a weak little sentence like 'Download my lead magnet to help you!'
Make sure you really big up how helpful it is and mention it throughout your podcast episode or video (don't just leave it for the end!).
Step Five: Add it to your website – everywhere!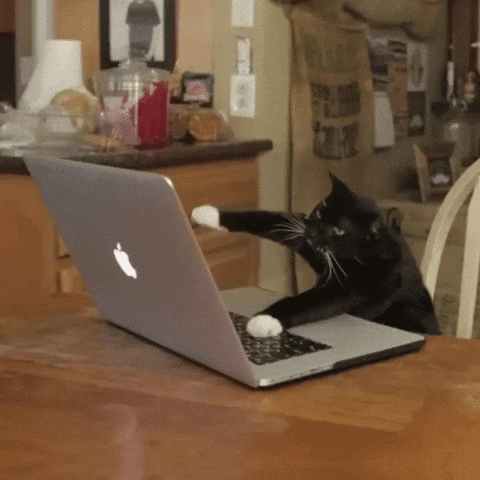 Don't just add your lead magnet to your blog. Add it to:
Your homepage as a call to action
Your lead magnet should have its own featured section on your homepage, so it's not competing with anything else!
Your main menu
Add it to your main menu (the navigation bar at the top of the page), and use a different colour for the button to stand out!
Your other pages
Add it to your service pages, about page and team page. Don't be afraid to add your lead magnet everywhere!
What about pop-ups?
We generally don't like pop-ups as they're intrusive and often go a bit wonky on mobiles! You don't want to annoy your website user, but you could use a "Hello bar", which is a bar at the top of your website to promote your lead magnet. It's more subtle than a pop-up and less annoying!
You can also use an exit-intent pop-up. This pop-up appears only when someone tries to leave your website. It's a way to capture someone's contact details before they go.
Step Six: Share your lead magnet on social media
Using social media can be a great way to get people to download your lead magnet fast. HOWEVER, not if you do it like this:
'I've just created a checklist! Click the link below to download.'
😴😴😴
Sounds snooze-worthy, right?
So you'll have to get creative with how you promote it. Here are some ideas for you:
Create super helpful content around the topic of your lead magnet. Make sure you give actionable advice and then mention your lead magnet as a further resource someone could use. This is good because it feels way less salesy!
Like we said before, create a buzz around your lead magnet BEFORE launching it. In the run-up to launching your lead magnet, ask people their opinion. Run polls on which lead magnet idea they like best, or ask them which design they prefer.
Take some content out of the lead magnet and promote that, then ask someone to download it if they want even more! Let's say you have a lead magnet with 40 LinkedIn post prompts. Why not promote two or three prompts and then ask your audience to download the rest?
Use humour or funny stories to promote your lead magnet. Using the same example as above, you could run through some of the most snooze-worthy LinkedIn posts and make people laugh. Then tell your audience that if they want more exciting ideas, they better download your lead magnet!
These are just some ideas. But the more you do this, the more ideas you'll have.
It's important to note that you must consistently promote your lead magnet over social media. And that means more than once!
Remember, if you haven't done so already, make sure you download our 10 eBook templates, that can save you hours creating your lead magnet. 
Bonus Step: Set aside a small ads budget to promote your lead magnet
Okay, so not exactly free, but this could be surprisingly cheap if you get it right!
And you certainly don't have to do this, but if you can put a little bit of ad spend behind your lead magnet, you could gain a surprising amount of leads.
We started off promoting our lead magnet with a budget of just £60 for ads. We used Facebook and Instagram ads, but there's also YouTube, Google, Pinterest, Twitter and LinkedIn!
We used something called retargeting ads initially, which are typically cheaper than ads to a "cold" audience (i.e. they don't have a clue who you are). What we did was retarget people with our ads who had already visited our lead magnet landing page, but hadn't filled in their details. This is a great, affordable way to capture your audience's details.
If you'd like to know more about how to run Facebook ads, we tell you how you can do this in ATOMIC!
The technical bits: what does the lead magnet need?
Okay, you're with us! You're on board with creating the best lead magnet ever and promoting it in many different ways. But … how the heck do you do it all?
Well, if you're not a technical sort of person, fear not! You don't need to know code or pay thousands to a website designer to sort this all out.
Here is our non-techie way of setting all this up.
A landing page
First up, yes, you need a landing page.
Some people think they can promote their lead magnet with a pop-up on their website. This doesn't work as you'll need to link to your lead magnet via social media and when promoting to new audiences through online training or podcasts.
Landing page software
You can use page builders such as Lead Pages, which is super easy to use. You can use "drag-and-drop" software to create your page and build your new landing page in no time at all. There is a cost to it. Lead Pages, for example, is priced from $37 per month.
Alternatively, your email service provider may offer easy-to-use landing page software. Mailchimp and ConvertKit both do this. It could cost you no more than you're currently paying to your email service provider, which is always nice!
Or finally, you can use your own website. This is free, and if you use a page builder like Beaver Builder or Elementor, this can be quite simple to do. You could get your website designer to design one landing page for you and then just duplicate this when you need it, changing the copy, colours and images.
Landing page tips to grow your audience
However good your lead magnet is, it won't convert UNLESS you have a good landing page. So whatever you do, make sure you include the following on your landing page to increase conversions.
Give a clear title of your lead magnet, which makes it obvious what it is.
Outline the benefits your user will enjoy if they download your lead magnet, for example no more wasting time putting together sales proposals that don't work!
Try to include an "image" of the lead magnet, like a checklist or a guide, so it looks tangible (even if it's not).
Include social proof such as logos from the places you've been featured or even testimonials from people who've downloaded the lead magnet and found it helpful.
Include a clear call to action button that stands out on the page! Instead of saying 'Download' or 'Sign up', try to use more actionable language like 'Get my free sales proposal right now!'
Your thank you page
When someone fills in their details to get their lead magnet, they should be directed to a thank you page.
You shouldn't give them the download straight away as you want your user to open their email from you and click on the link to download. This is training your user to open emails from you so that they're more likely to do so in the future!
On your thank you page, you should:
Encourage people to check their emails and remind them their emails may have gone into spam. You'll need an email service provider to automatically send emails once someone has downloaded your lead magnet. We personally use (and LOVE) Active Campaign to automatically send emails on our behalf.
You can tell people to mark you as important or as a "friend" depending on their email service provider. This makes sure you pop up prominently in their inbox next time you email!
You can even make an offer for a product or service you have at this point. This is going into sales funnels and there's lots more to say about that, so we'll stop there!
What's your next step?
Remember, this is a continuous process. We still create lead magnets and promote them using the exact same methods as above, and we're constantly tweaking and improving them!
If you use the step-by-step process above, you should see your email list skyrocket in no time! But you do need to commit to doing this for the long term.
Remember, if you're in need of a stand-out lead magnet, don't forget to download our 10 free eBook templates which will save you so much time when it comes to creating your lead magnet!