The 5 Best Business Lessons Every Small Business Owner Can Learn From Joe Wicks
If you've not heard of Joe Wicks we can only assume that you've been living under a rock on Mars for the last decade…
Better known as The Body Coach, Joe started his fitness and business journey by handing out flyers at his local train station to drum up business for his camp boot camps in the park.
Fast forward 10 years and 1 million clients later. Joe has become a national treasure keeping the country moving during the lockdown, filling stadiums, gaining an MBE, becoming a TV star, and launching a highly successful fitness app.
With Joe's unique online content at the heart of his success, he's undoubtedly built a booming business and has lots to share about what it takes to grow a multi-million-pound business empire.
Which is precisely why he was our  ATOMICON keynote. 
So, to keep the ATOMICON magic alive, we're reviewing why Joe Wicks is so successful at what he does, but more importantly, how you can implement the things he does easily in your business. 
Let's go!
1. Have a scalable service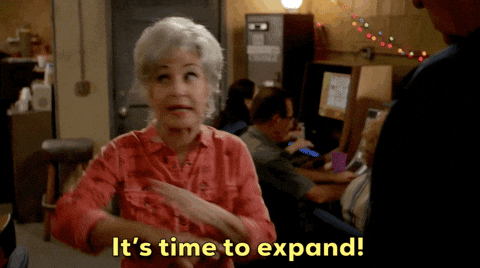 Ten years ago, PTs were limited by the number of hours in a day and their location. Simply put, they could only work with a set number of people that were close enough to travel and work 1:1.
But the internet changed the game. Suddenly personal trainers were able to deliver programmes to people around the world – all at the one time. It became the perfect foundation for the one-to-many model and one that Joe took advantage of.
Joe kicked things off with his 90-day transformation plan service, a pre-designed programme that was delivered via a structured service by Joe's team using his guidelines, templates and recipes.
Now, your 'scalable' service doesn't have to follow the same format, that's not what we're saying. What we are saying is that you have to get out of the mindset that it has to be YOU delivering your service at all times. It really doesn't.
What scaling allowed Joe to do was free up his time to spend creating content, talking to followers and generating leads for the programme. At one point, Joe was spending over nine hours a day creating content – something he could not have done without a scalable service.
Think about it…if he had to personally deliver the service 1:1 to everyone who'd purchased, he would have been hugely limited and likely would not have had time to grow the service. Creating a scalable service allowed him the time to focus on exponential growth.
Related content: How to build a scalable business
2. Do something remarkable (but also wonderful)
With the rise of TikTok, short-format videos are now the norm, and POV recipe videos are ubiquitous in the health and fitness industry. Everyone can make quick shareable content on their phones and share them at a second's notice.
But #throwback to the early 2010s, and this style of content was fairly new. Only professionals with high-tech video equipment were making videos.
But Joe flipped the script and used his mobile to create short-form, shareable videos in the form of his #leanin15 recipes. They became so popular that they helped fuel his success as well as people's weight loss journeys – and preceded his 'Lean in 15' books.
He then went on to build a fitness app, again at a time when it wasn't the done thing to do.
These days creating 15-second videos is far from revolutionary, but if you can find something new and remarkable in your industry and do it well (and consistently), you can make an impact and stand out – even in a saturated market.
3. Be consistent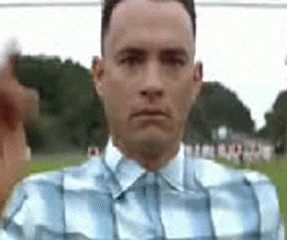 How many people stop posting after a certain amount of videos?
Or post one blog only to wonder why it doesn't work?
Much like fitness, consistency in business is key!
It's not sexy, and it's not always fun, but you have to do the important things over and over in order for them to be successful.
Do you think Joe would be selling out stadiums if he posted only one #leanin15 video?
Nope!
In fact, his first video he posted only got 1 like!!
But instead, he posted them daily, for years – and it's a huge part of his success today. And he did the same again when he became the nation's favourite PE teacher on YouTube via lockdown.
You don't have to consistently do all the things, but pick one thing that you are going to do and keep doing it and doing it well.
4. Tailor your content to each platform
When people start creating content, they link up accounts and post the same across multiple platforms. But this means that your content isn't tailored to each platform, and it won't always work.
For example, what you post on TikTok will likely not be the same as what you want to post on Facebook – you can't just hit copy and paste and hope that it works.
This doesn't mean that you have to come up with brand-new ideas for every platform. You can re-use the same idea, but package it up in a way that works for each different channel.
Joe has always created specific content for each platform, which was only possible with a scalable service that allowed him to focus on content creation.
Not sure where to direct your energy?
It can be hard to figure out where to post but figure out where your audience is and start there. We recommend that you choose one platform and do well on it, then move on to the next one when you are ready.
Spend 90% of your marketing time doing one thing remarkably well, then the other 10% doing everything else. You'll get a lot further than if you try and split your time between everything.
5. Use your personality (even if it attracts a few haters)
Joe was a one-man band when he started out, and the way he stood out was to be himself.
Nowadays, #authenticity is the buzzword in the marketing industry, but remember again that back when Joe started, Instagram grids were perfectly curated, and businesses were busy trying to be "friendly and professional."
The idea of being yourself was pretty unheard of -, but it's what helped Joe stand out.
What makes you different (and better) from bigger businesses is you! Your personality, values, tone of voice, and things you care about. Only you are able to portray that, so use it to your advantage to stand out.
People will buy into you just as much as they will with what you are selling. It's why it's so important to build a strong personal brand like Joe (and like us).
Although Joe goes by the brand, 'The Body Coach,' – his own name has become just as important. If he had hidden behind a logo and corporate speak, it's very likely that we would never have heard of him.
His power lies in the authenticity of him – and so does yours.
Want to learn from entrepreneurs just like Joe in person?
So, that's just 5 of the lessons that we can learn from Joe and apply to supercharge our small business.
Now the question is, do you want to learn even more from entrepreneurs just like Joe Wicks?
Join us at ATOMICON 2024 where we invite self-made multi-millionaires who have built businesses that let them live life on their own terms – without stress and without spending all their hours chained to a desk!
Over 900 tickets have already sold! So grab your ticket for ATOMICON on the 18th of June 2024 right now.