How to become a paid speaker and enhance your personal brand (and even keynote!)
We always saw the value of speaking on stage. Yes, there's a lot of prep (and sometimes a little nervousness), but we knew that doing it would increase our authority and get us in front of thousands of potential customers.
Just like you, we had knowledge and experience worth sharing with the world. The problem is knowledge and experience aren't enough to make you a world-class speaker who is paid to speak.
You also have to understand how to capture your audience's attention, resonate with their emotions, and deliver a message that not only informs but also inspires and motivates them to take action.
When you speak on stage, you want to be able to hear a pin drop because your audience is on the edge of their seats – waiting for your next word!
Now, that's a skill that takes some time to master – in fact, it took us years to get there! But if you're thinking, oh wow, that sounds like a lot of work. We promise you, it does pay dividends. Since putting this work in, we've had standing ovations, ridiculous amounts of referrals after each event, and getting called the best speakers ever!
Just dropping this in here, just because 😉
But more than that, we get paid 5-figure sums to go speak around the world, including exotic places like Romania, Bucharest, Budapest, Berlin, San Diego and many more. 😍
As both professional paid public speakers AND hosts of Europe's most epic business conference for small business owners (ATOMICON), we have a unique insight from both angles (paid speakers and conference organisers) to share with you that you won't find anywhere else.
So, if you want to learn how to become a world-class speaker (and get paid for it), here's exactly how.
Ready? Let's go!
How did we go from sitting in the audience to getting invited to keynote at big events?
We started out by speaking at local networking events and quickly created our own local networking event where we got to do a presentation every month. These events actually became pretty popular! And we built a good reputation locally by sharing our knowledge.
This helped us to do one important thing: practice. If you think about it, speaking in public is NOT a regular, everyday occurrence, and that's why many, many business owners are inexperienced at it. The best thing we ever did was hone our craft, so to speak, and continuously practise at it!
This work laid the foundations for us to speak on big stages all across the world!
There were some tough steps between speaking for free and getting paid five figures to speak on the biggest stages around the world. And we're going to share them with you below right now.
Where do you start if you want to become a successful paid speaker?
Without some guidance, the step from sitting in the audience to gracing the stage as a speaker can feel like a massive one.
And it can be daunting…
We've keynoted some of the biggest events around the world in front of 5,000+ people, something that might have seemed unbelievable even a few years ago.
But (as we shared above), it wasn't an overnight journey from thinking about it to actually doing it.
So, where do you start?
When you're looking to become a speaker, you first need to make a few things happen:
Find the right speaking opportunities
Nail down your topic and have a unique angle to it
Learn how to deliver a talk confidently
Create content to build your authority
Keep improving and reaching for the stars!
1. Finding speaking opportunities for your industry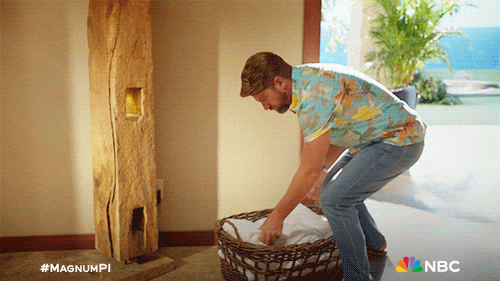 Think about your favourite speaker… (maybe a fun-loving duo named Andrew & Pete).
Do they just speak about whatever pops into their head, or are they known for something specific?
The chances are whatever speaker you are thinking about is known for something and has crafted their keynote offerings around that topic.
On our speaker's page, we say:
"Whether you're a solopreneur or a Fortune 500 company, we deliver engaging talks ready to monumentally shift your thinking around digital marketing."
That means we're unlikely to turn up to your event to talk about the merits of renewable energy (unless you're looking for content help). But we are known for witty, engaging and powerful keynotes on content and digital marketing – and we can speak about that at a range of different events across a multitude of industries.
So the first step when it comes to building your speaker profile is to think about what you want to be known for, who your audience is, and where you want to build credibility. Once you know what or who you want to reach, you'll be able to narrow down the events that you want to target (and eventually attract the right type of events to invite you).
For example, if you are a business consultant whose ideal customer is a travel agent then you can look for events in travel and leisure.
We recommend researching the industry events that would work for you and finding out as much as possible from people who have attended and the organiser's website. Most events will detail their requirements and how they would like you to apply, just like we've shared everything you need to know about becoming a speaker at Atomicon. Don't just randomly reach out and ask them how to get on stage – do your research first, to show initiative and that you are taking it seriously.
Remember to think outside the box when it comes to finding events! It can be tempting to stick to the regular business circuit, but there are tonnes of events large and small across loads of industries that you might be able to speak at – especially when you are starting out and looking to gain experience and confidence.
Finding speaking opportunities with your ideal audience will help build your authority in this industry.
And yes, you can just go and pitch to those events.
2. Nail down your topic and have a unique angle to it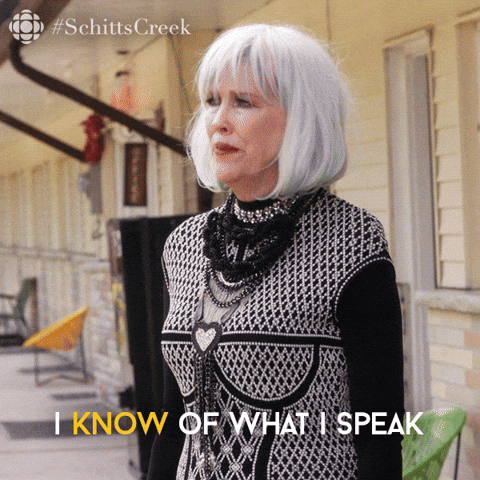 There's two main reasons why you're going to be picked as a speaker:
You are well known, have a following and you will attract people to the conference and make it exciting.
You have an important message/unique angle that the conference organisers want to share with their audience.
Number 1 takes time to build your audience. But number 2 is something you can do now.
You need to fit into a 'topic' slot and have a 'message worth sharing'.
Many event organisers won't repeat or overlap topics within their event to give a better experience for the attendees.
At ATOMICON, we plan the line-up to cover specific categories. Even if we think you're a great speaker, your talk has to fit into our agenda. For this very reason, we sometimes turn down awesome speakers and encourage them to try again next year (remember, getting told 'no' isn't personal!).
The more unique and interesting your talk sounds, the higher up the priority list you'll become within that category.
By that, we mean it's not an entry-level topic, and you deliver something that wows the audience. Whether you're showing a new technique, highlighting a new angle, or digging deep into a complex topic, aim to change people's perception.
3. Learn how to deliver your talk confidently…
A key part of becoming a speaker is learning how to have a great stage presence.
Speaking is a skill!
No matter how much you know about your topic, a great talk is about more than turning up and hoping for the best. Trust us when we say that the best, and most successful speakers (and performers in general) practice, practice, practice!
Beyonce might be the best in the world…but do you think she just turns up and belts out Crazy in Love to 70,000 fans?
No!
So why would you think that you can get away without practising your speaking skills?
If you want to be a good speaker and get paid… the number one rule is you have to be good at speaking. Even if you are the most skilled and knowledgeable in your area, if you deliver a poor talk then you're not going to get very far as a speaker.
Ace-ing a speaking gig will lead to more referrals and paid gigs, which is how most people get speaking bookings. When you are starting out your main aim should be improving each and every time you step on that stage.
Before you even get on that stage you should record yourself and critique what could be improved. Or, ask someone you know (who can be constructive and honest) so that you can learn and adapt before your talk. It might be tempting to ask your mum, but the chances are she's just going to say it's amazing.
When we wanted to start getting paid we knew that we had to step things up a notch. The thing that really helped us to grow the most was investing in speaker training from a guy called Andrew Davis, who also has a book called The Referable Speaker.
This training immediately took us to new heights and after our training, we went from doing free speaking gigs to having standing ovations, getting stupid amounts of referrals after each event, and getting called the best speakers ever.
Pretty good for confidence, demand, and referrals!
After that, we were able to start charging for events and we've since had 5-figure all-expenses, speaking gigs and keynotes around the world to really cool places like Romania, Bucharest, Budapest, Berlin, and San Diego.
4. Create content to build your authority
Remember how we said there are two main reasons you'll be paid as a speaker, and the first one was to be known? Creating content is one of the best ways to build your online audience, become a well-known expert in your industry, and improve your chances of getting speaking gigs.
When you share great content online, it demonstrates to the organiser that you know your stuff. They can also tell what's resonating with your audience and spot any topics or angles they're interested in for their event… You might even start getting speaking invitations directly through content (without sending pitches)!
So, start sharing your opinions and expertise online. Use videos to show your personality, helping event organisers to see your stage presence and speaking potential. Write blog and social media posts packed with your personality and unique perspective.
This all helps to reinforce your authority and show credibility in your knowledge. It also allows you to build a relationship with your audience beyond the talk, which makes it easier to get feedback and keep improving your public speaking skills based on what they want to know.
Plus, the more authority you have in your content marketing, the more you can eventually charge for those juicy paid speaking gigs.
Creating content is a win-win when it comes to your success as a speaker!
5. Keep improving and reaching for the stars!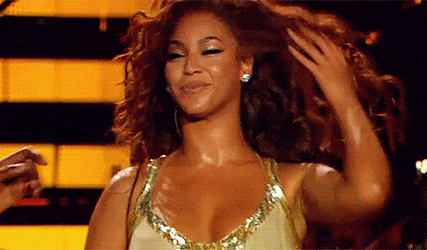 So, if you've got this far then becoming a paid keynote speaker is likely something that you have an interest in doing.
And we hate to break it to you, but it's probably not going to happen overnight unless you already have a huge public audience to capitalise on.
But our advice is to keep going, keep improving, and keep putting yourself out there.
There will likely be some setbacks, and you won't be accepted for a 5-figure speaking gig right away (and that's okay) – don't give up.
You'll likely have to start with free gigs to get your name out there. When we first started out we were speaking at free events (and our own events) to gain experience, give us self-confidence and get our name out there. Although we weren't paid, we were building credibility, building an audience, and even getting more clients – so it was a win-win for us.
Plus, the free gigs allowed us to build our assets including photos and videos of us speaking on stage, which is great for marketing and pitching ourselves as speakers. And it allowed us to craft presentations that we knew resonated with people, adapting them along the way.
Take any criticism in your stride and use each opportunity as a learning experience.
Here's how our speaking career went…
2 Years speaking at local networking events
About a year or two doing 5-10 free speaking gigs at conferences around 100-200 people
Then we decided to really go down this route, wrote two books and pitched to keynote the largest conferences in the country, all for free at this point. Now we had built up our assets, confidence and reputation.
We grew our audience, and we then started charging £2k for a speaking gig but would happily do it for free if the audience was good enough. We did about two or three of those.
We then invested in speaker training to get wildly better, and it was at this point we started to charge £10k plus expenses.
After a few of those gigs we started to charge £17,500 (which included some books for attendees)
And from there we just try to keep pushing the limits to what we can charge up as much as possible.
You can see that it took a few years to get paid properly… but also that it's not beyond your reach too. We were very young and inexperienced, and you probably are much further on than us when we started to take speaking seriously. The most significant BIG turning points in our journey were:
Practising speaking
Writing a book
Growing our audience
Investing in speaker training
Not being afraid to ask to keynote events (even if we didn't feel good enough).
How we find speakers for Atomicon
Not only are we speakers ourselves, but we've seen it from the other side sourcing speakers from our Atomicon event. So we have a unique perspective on how to pitch an event and what we like to see from prospective speakers.
So, what do we look for when organising the coolest small business event?
Our aim is to put on the best possible event for our attendees so we don't let just anyone speak at Atomicon.
For us, it's all about finding amazing, knowledgeable, engaging speakers who know their stuff and have experience knocking it out of the park when it comes to speaking gigs.
You can find out everything you need to know about applying to speak at Atomicon here.
Take your first step to becoming a speaker now
It's unlikely that you're going to decide to start speaking today and suddenly be pulling in five figures tomorrow.
Sadly it just doesn't work like that….
Not only is it a skill that you need to nurture over time, but you need to get your name out there so that your reputation proceeds you and event organisers are vying to get you keynoting their event.
However, if you want to headline an event you need to… start.
Speaking at gigs is an amazing way to build an additional income stream as well as boost your personal brand, build authority and attract your ideal clients.
It's exciting! So don't be afraid to get started – trust us your business will reap the rewards.