What does our sales launch strategy look like? Copy our exact method, and get more sales!
It's a common myth that sales launches have to be this big thing that takes months to plan.
In fact, we've had 6 figure launches that, from idea to finishing the promotion, have taken ten days.
But the truth is, not all of our launches have been as successful. In fact, over the years, we've made so many mistakes that we've honed our process, which we've since replicated.
And we want to teach others how to do it for themselves.
So, in this blog post, we're sharing our sales launch strategy so you can copy our exact method and get more sales.
Sure, you can do big affiliate launches, but this is a quick-fire launch strategy that you can rinse and repeat continuously to bring in new clients.
First up, let's bust some myths about the perfect sales launch strategy, shall we?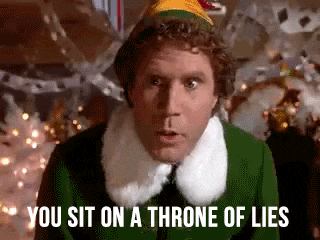 Before we get started, let's clear up some sales myths that we commonly hear from our ATOMIC Growth Club members so that you can make more sales.
Myth #1: You need a pristine sales page that'll take you, ooooh, weeks or months to create
Have you ever procrastinated so hard on creating a beautiful, fact-filled, all-singing, all-dancing sales page that you forget to actually…make sales.
Yup! It's easy to believe that you need a fancy-pants sales page in order to make any sales. Sure, it is a good thing to have, and you'll want to make a beautiful sales page that answers all the potential questions and sells the hell out of your service…but only 😂once you have clients.
Yes, it might seem counterintuitive to wait till you have clients before launching a sales page. But this allows you to get a solid idea of what you are offering – no doubt things will change when you start working with clients.
In fact, our sales page for our best-selling programme has fewer than 100 words (except the testimonials!)
So stop the procrastinations and get selling your service – then figure out your sales page if you need to.
Myth #2: You need a complicated funnel with a tripwire product and then a slightly more expensive product, and THEN an EVEN MORE expensive product
No, we're not funnel-bashing!
Funnels can be amazing for directing people to the right place and can work exceptionally well if you have multiple different products and services at different price points.
But…they take time to set up well. Time that you don't have (or want to take) if you want to get sales quickly. And it makes sales way more complicated than it needs to be.
So why not keep things simple and save the funnels for further down the line.
Myth #3: You need a HUGE audience
There is no doubt that having a huge audience gives you access to a lot more people who might want to buy your product or service.
The key word here being…might.
Speaking to the right people is much more important than speaking to a lot of people. In fact, we've only spoken to fewer than 100 people about our Rebels programme, and yet that has earned us the most significant amount of money in our business.
Why?
Because we spoke to the right people and pitched to them (more on that later).
So what is our sales launch process?
So, what do we do for a super successful sales launch?
When we launch our Rebels coaching programme, we have a specific system we follow to launch and get sales.
How do we know it works? Well, firstly, we get sales (which really is the point of this whole thing, isn't it?)
But, the other reason we know it works is that it's not exhausting.
Launching a new product or service can be manic, and overwhelming, especially if you are creating funnels, extensive sales pages and desperately trying to grow your audience (we're tired just thinking about it).
And if you're not careful, meeting your sales targets can leave you burnt out. And while no one really talks about it, it's important to get a system in place that doesn't leave you feeling exhausted.
We don't just want to get sales at any cost and spend all our time and energy doing that (and then having no energy for y'know, delivering the actual coaching programme).
Our process allows us to smoothly and calmly launch – and get results.
So here's how we do it…
1. Start with a product people want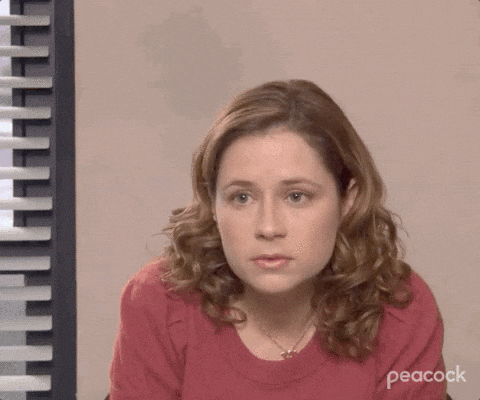 Look…let's be honest from the get-go.
This is a great sales process, that works….but only if you have a product or service that people actually want.
This isn't a launch strategy that helps you flog snake oil, it's a simple strategy that you can implement to boost sales on a genuinely good product or service that people want and need.
That's why it's worked for our Rebels programme. We asked people in advance what they needed to help grow their business and created a killer service around it.
For years people have been asking us for more 1-2-1 and small-group coaching options to take their businesses to the next level. Nothing like our Rebels programme existed out there.
The job of our sales launch strategy is to get the word out there – but it all starts with a great product.
2. Identify past hand-raisers
If you were in a room full of people and asked who was interested in working with you…who would raise their hand.
Those people are your hand-raisers🙋
Before launching, can you think of any people who have told you they need this product in their lives before?
Who has expressed an interest in working with you and needs to know about your new product?
There are a number of ways to identify people who have been or are potentially interested in what you have to offer. It might be someone who:
said it wasn't the right time before
has previously bought another product from you
you would love to work with who you'd feel would be a great fit
responds a lot on social media or to your emails
you KNOW needs what you offer, and you'd like to get in front of them
In addition, it might be someone who has interacted with some of your content, including someone who:
downloads your brochure
joins your waitlist
qualified themselves via quiz
clicked to visit your sales page in the past

Your next job is to make a list of these people. Sit down for an hour and just think about all of these people. We promise, once you start this list, it'll get bigger and bigger until, eventually, you have 10/20/50/100 people to start pitching too!
This is a proactive approach – no need to make a fancy sales page.
Feeling nosey? How did we identify hand-raisers?
We actually quizzed our audience and gave them an overall score and how they could improve on different areas of their business.
This quiz told us who would be the perfect fit for our Rebels programme – they self-qualified themselves. And from this quiz, we had a list of people who would be the ideal fit. We then contacted them directly when we were launching.
It's an example of why a HUGE audience isn't necessary – just one that is actually in need of your service.
3. Schedule those calls, calls, calls!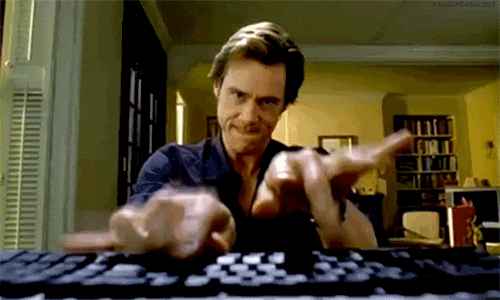 It can be tempting to use your sales page to close the deal or send out a bunch of emails.
But nothing is more effective at actually making sales than getting people onto calls to talk about why it might be right for them.
Identify those hand-raisers and get in touch with as many as possible to book in calls. A personal email, a DM, a call… just ask people personally.
We do our sales calls via video call because it's much easier for people to see your face (and you to see theirs). As they say, 55% of communication is non-verbal, and we've found people feel a lot more comfortable and trusting of you if they can actually see you.
So, make an effort to get as many calls booked in as you can, and then actually do the calls.
Steal our email invite!
Want to know the exact invitation we used to invite people to chat about our Rebels programme first-time-around? Steal it below!
Hey <NAME>,

Hope you've had a great week so far?

We're reaching out to invite you to something which, at the moment, is top secret.

We want to work 1:1 intensively with 10 business owners over 6 months, to transform their business, help them smash their income goals, and take their business to the next level.

And we think you would be perfect for it.

If you'd like to work with us on a more 1:1 basis, then click here to read a little more about it, and book in a no-obligation call so we can tell you more.

And please keep this a secret for now. We're only inviting a handful of people.
Do you see how simple this is? And the uptake on it was huge. We're absolutely NOT pretending that this is not a sales call – that's super clear. But without revealing too much, we told the prospect the main benefit of the programme.
4. Do the sales calls…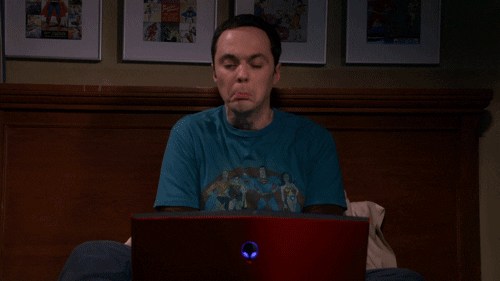 Sales calls used to terrify us! But we knew we had to do them, so we practised, practised and practised some more.
And while the first 30 or so sucked…we quickly learned what we needed to ask to close the deal – and since then, we've had much more success.
In fact, we now have a pretty fail-safe set of questions that we ask our prospects on calls to get to know them, their problems and how we can help solve them.
Remember…sales calls aren't really about selling (that's the secret). It's about listening and engaging with people on the call and being confident in how your product can help solve the problems they are having.
And most importantly, make sure you follow up with your sales prospects to close the deal and give them the opportunity to buy from you.
A good chunk of our sales actually come from the follow-up. Of checking in with people or booking another call that includes more decision-makers in the business. Don't think that just because someone hasn't replied, has said they need to think about it, or discuss with someone else that it's a no! Keep the communication up!
5. Rinse and repeat continuously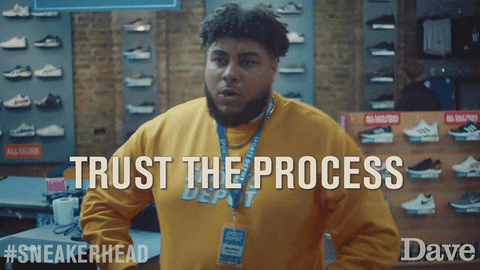 Not every single call is going to result in a sale…especially in the beginning stages. As we said, those first 30 calls were brutal, but we got used to rejection, learned from it and kept going.
We kept a note of any objections and practised how to handle them so that we were prepared the next time they came up. Plus, we used these to inform our service and tweak things if we needed to so it was even more awesome.
Eventually, we nailed the call and knew going into it that our success rate was pretty high.
So keep going, and learn from each sales call.
Moreover, you can easily do launches like this every month if you want too. More launches = more sales!
6. Make time for sales every single week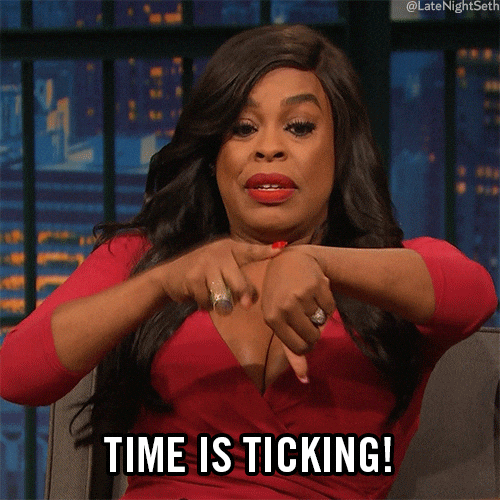 It's amazing when we just ask this simple question to our rebel members: 'Who have you spoken to lately, who would be right for your service?'
They often say, 'Oh, this person. Or oh that person wanted me to get back to them I forgot about that!'
So, make sure that you build in time every single week, and follow up on every potential lead and hand-raiser. The more sales calls you make, the more chances you have of closing them (and the better you will get).
7. Keep a log
We've got a lot going on…
As much as we'd love to say we keep everything stored in our giant mega-mind brains, we actually use a CMS system to keep a log of everything.
In this, we log everyone that could be a potential customer, everyone that we've spoken to and the outcome of the sales conversion. This makes sure we don't forget anyone but also allows us to touch base with people who might not be quite ready to raise their hands.
Ready to make some sales?
We'd all love sales to just tumble into our business. But the reality is that we have to put in place a process that almost guarantees you more sales.
Don't get us wrong, you can do bigger launches with a whole flurry of social posts, paid media, collaborations, and affiliates (and we do have a template for that in the ATOMIC Growth Club)…
But for most people, this often is too overwhelming and so never gets done. For most business owners growing, it's much better to have more frequent launches than once or twice a year.
Doing it this way is so much easier. It's simply a few emails and a few proactive personal reach-out messages.
Luckily we've spent years perfecting a process that we've passed on to countless businesses to help them gain more sales success.
Ready to transform your business in just six months, it might be time to check out our Rebel accelerator programme here.
Alternatively, join 750+ of your peers at ATOMICON, the UK's biggest sales and marketing conference! If you like what you've learnt here, you will LOVE ATOMICON, where you'll get even more actionable advice on how to get more sales for your business. Book your ticket now.